2016 Soul Named Among Best Cars for Families by U.S. News & World Report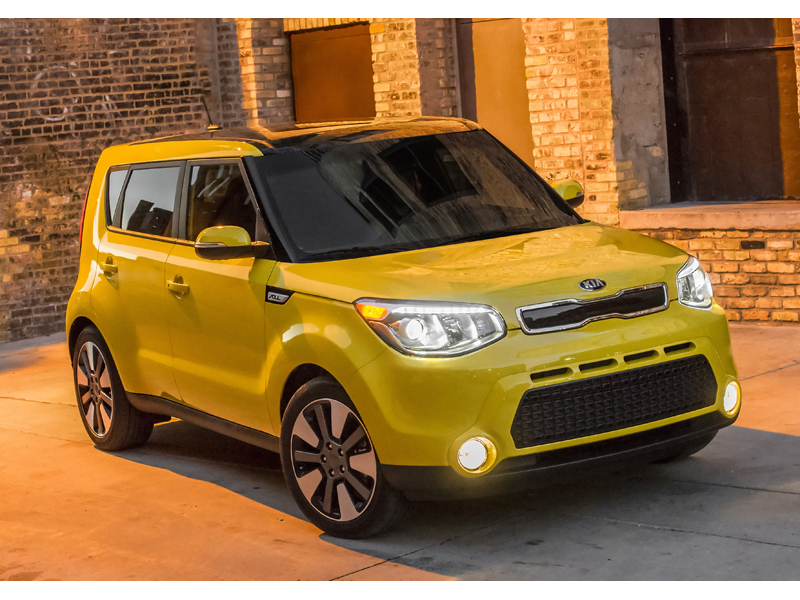 The iconic Soul takes top honors in compact category
· Soul recognized for the second straight year in Best Cars for Families list by U.S. News & World Report
· Soul's user-friendly technology, convenience and highly rated safety features recognized by editors
IRVINE, Calif., March 9, 2016– The 2016 Soul has been acknowledged as the "Best Compact Car for Families" by U.S. News & World Report. U.S. News evaluated more than 250 vehicles and named winners across 21 categories. The 2016 Best Cars for Families winners have a combination of high safety and reliability ratings, excellent reviews from the automotive press and technology and convenience features that cater to families.
"We're honored that U.S. News named the Soul the Best Family Car within the compact category for 2016," said Orth Hedrick, vice president, product planning KMA. "The iconic urban passenger vehicle has numerous features geared toward families on the go who are looking for advanced driver assistance systems, cutting-edge technology, spacious passenger seating, and cargo space."
The award methodology combines professional automotive reviews, safety and reliability ratings, seating and cargo volume figures and the availability of family friendly features. Within each of the 21 categories, the vehicle with the highest composite score is named the Best Car for Families in that category.
"The 2016 Kia Soul is a great choice for families who want a vehicle with a small footprint, but plenty of interior space," said Jamie Page Deaton, managing editor, U.S. News & World Report. "In addition to its roomy and comfortable passenger cabin, the Soul has the safety features to give parents peace of mind and the entertainment features to keep the peace in the backseat."
The 2016 Best Cars for Families awards are published on the U.S. News Best Cars website at http://usnews.com/cars-families.