05-JAN-2017

Irvine, California
2017 Sportage Named "Best New Compact SUV" by Cars.com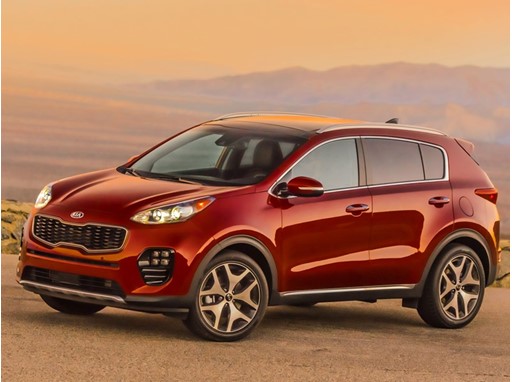 Innovative Packaging, Premium Materials and Value Take Sportage to the Head of the Class
Sportage also nominated for esteemed Cars.com Best of 2017 Award 
The 2017 Sportage, the fourth generation of Kia Motors America's longest running nameplate, is considered the best in its segment as Cars.com has named it the "Best New Compact SUV" of 2017. With the honor, the Sportage is also in the running for the "Best of 2017" Cars.com award.
"With all of the improvements made for the 2017 model year, it's hard to ignore the Sportage" said Orth Hedrick, vice president, product planning KMA. "Instead of bland utility, the Sportage combines distinctly European and sporty styling with an impressive level of craftsmanship and surprising features, all for an excellent value. To be recognized by the experts at Cars.com as 'Best Compact SUV' and as a 'Best Of' nominee represents how far the Kia brand has come in its continued commitment to world-class quality and top-notch design."
The 2017 Best of Awards is the annual show Cars.com hosts in Detroit during the North American International Auto Show. This year's categories include Best of 2017, Best Pickup Truck of 2017, Eco-Friendly Car of the Year, Family Car of the Year, Luxury Car of the Year and Play Car of the Year. Each car represented on the list excels in three key criteria; quality, innovation and value. All vehicles are 2017 models and Best of 2017 nominees must be all-new or fully redesigned.
"It's hard to overstate how far Kia has come in the last 15 years: The South Korean brand has steadily refined its lineup while adding features that wouldn't be out of place in a luxury vehicle. The redesigned 2017 Sportage compact SUV continues that trend with its distinctive styling, a roomy interior, easy-to-use technology and upscale available features," said Patrick Olsen, Cars.com editor-in-chief. "The SUV segment is booming and compact SUVs are especially hot. That field is extremely competitive, but the new Sportage is well positioned to challenge them — and win."
The all-new 2017 Sportage, an IIHS Top Safety Pick + – when equipped with optional front crash prevention – wraps a contemporary design around a structure that is both stiffer and more spacious than ever before. Advanced driver assistance technologies, significant suspension and steering improvements, and available intelligent AWD improve the Sportage's driving dynamics while premium materials create a class-up experience in an otherwise utilitarian segment. The 2.0-liter turbocharged inline-four found on the FWD SX Turbo makes 240 horsepower (237 on AWD models) and 260 lb.-ft. of torque, while LX and EX trims use a normally aspirated 2.4-liter engine that produces 181 horsepower and 175 lb.-ft. of torque.