Kia Motors Announces 2019 1Q Business Results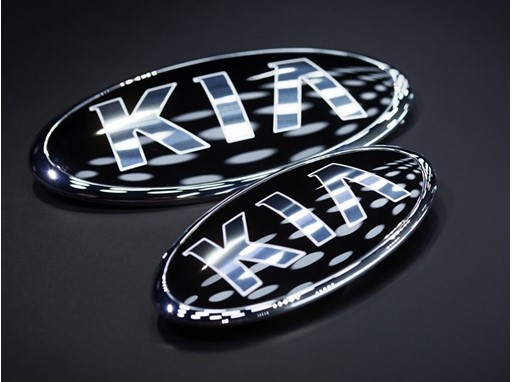 Kia's 2019 1Q sales revenue at KRW 12.44 trillion
Operating profit at KRW 594.1 billion; Net profit KRW 649.1 billion
Total global sales of 648,913 units
Kia to improve sales with new RV models including flagship SUV Telluride
Kia Motors Corporation announced its 2019 first quarter business results today in Seoul.
The company posted first quarter revenue of KRW 12.44 trillion compared to KRW 12.56 trillion in the same period of 2018, resulted by static automotive demands in various regions and aging main RV models.
First quarter operating profit totalled KRW 594.1 billion, climbing 94.4 percent from a year earlier, while the company posted a net profit including minority interest of KRW 649.1 billion, 50.3 percent higher than the same period in 2018. Successful launch of Telluride, favorable foreign exchange rate complemented the increase while the one-off item of writing back provision expenses incurred a year earlier also aided the bottom line.
Kia Motors' global sales totalled 648,913 units in the first quarter of 2019, a 0.5 percent increase compared to the same period last year, led by healthy growth in the U.S. market with the new car momentum of all-new CUV Soul and brand-new flagship SUV Telluride.
While uncertainty in the global business environment is likely to persist, Kia Motors will continue its efforts for progress by introducing new SUVs to the product mix, boosting sales for regional bestselling models and establishing stronger presence in emerging markets.
The company will also internally strengthen its competitiveness through active productivity improvement.
Kia Motors Corporation 2019 Business Results (IFRS)
*IFRS                                                                              (Currency: 1 billion KRW)
| | | | | | | |
| --- | --- | --- | --- | --- | --- | --- |
|   | 2019 IQ | % | 2018 IQ | % | +/- | % |
| Unit Sales | 648,913 | 100% | 645,495 | 100% | 3,418 | 0.5% |
| Domestic | 114,482 | 17.6% | 123,771 | 19.2% | -9289 | -7.5% |
| Overseas | 534,431 | 82.4% | 521,724 | 80.8% | 12,707 | 2.4% |
| Revenue | 12,444.4 | 100% | 12,562.2 | 100% | -117.8 | -0.9% |
| Operating Profit | 594.1 | 4.8% | 305.6 | 2.4% | 288.5 | 94.4% |
| Net Profit | 649.1 | 5.2% | 432.0 | 3.4% | 217.1 | 50.3% |
Notes:
A. The above 2019 results are tentative consolidated business results under "Korean International Financial Reporting Standards (K-IFRS)"
B. The above results are preliminary and unaudited. Figures are subject to change after official audit.
C. The above sales volumes are based on wholesales.
D. For further information, please refer to the company website (http://www.kia.com/worldwide/main.do)