Kia launches stylish new 'Rhythm in Basic' brand collection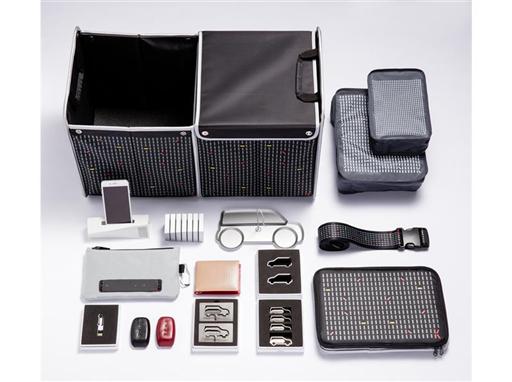 Kia Motors has unveiled its stylish new range of accessories for home, car, office and travel. The 'Rhythm in Basic' brand collection, now on sale at the new eshop.kia.com​ website, has been designed to reflect Kia's 'young-at-heart' brand identity and allow fans of the company to engage further with the brand's exciting design ethos.

The 'Rhythm in Basic' brand collection seeks to deliver simple, stylish products which customers enjoy using, without compromising functionality. Kia's 'Rhythm in Basic' theme applies asymmetric characteristics to basic forms, such as rectangles and circles, using high quality materials and modern design to echo the appearance of the company's latest vehicles, such as the super-stylish Soul and Soul EV.

The collection is made up of fashion accessories, including a fine leather wallet, metal key rings and money clips, and leather cases for Kia owners' smart keys. For use at home or in the office, Kia offers USB drives, stationery containers and business card holders, stylish metal Soul motif stationery, as well as paperweights and other card holder designs. A contemporary portable smartphone speaker and a fashionable travel pouch – for passport, flight tickets, foreign currency and wallet – make up the collection of travel accessories.