23-FEB-2018

IRVINE, Calif.,
Kia Motors' "Stinger Experience" Test Drive events put Consumers behind the Wheel of the Highest Performing Vehicle in Company History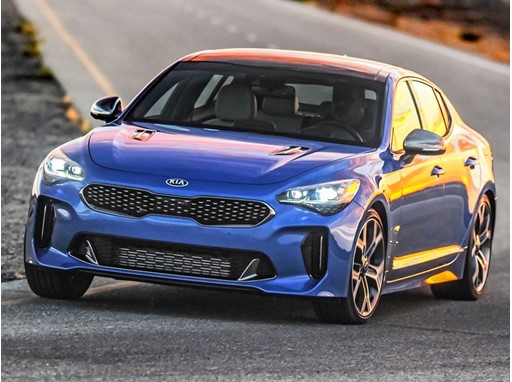 Performance-Oriented Non-Retail Environment Will Allow Consumers in Nine Markets to Compare Stinger GT with Lauded Sport Sedans from Germany
Kia's "Stinger Experience" provides hands-on driving experience, including a 0-60 mile per hour sprint and an autocross-inspired driving course
Consumers can register at KiaStingerExperience.com[i] to put Kia's all-new Stinger to the test back-to-back against vehicles from Audi, BMW and Porsche
Over the last month the all-new Kia Stinger has been named "Vehicle of the Year" by Roadshow by CNET, "Best of the Year" by MotorWeek, and urged people to "Feel Something Again – a State of Mind" in in Kia Motors' Super Bowl ad.  Now, Kia is ready to show consumers and enthusiasts what all the hype is about with the performance-oriented "Stinger Experience" test drive events in select cities nationwide.  Accompanied by professional driving instructors, Stinger Experience participants will take on several dynamic challenges in the Stinger GT, as well as in the Audi A5, BMW 640i Gran Coupe and Porsche Panamera, through various dynamic exercises, including a 0-60 MPH acceleration run, cornering tests and a slalom course.
"With a faster top-speed and 0-60 time than a six-cylinder Porsche Panamera, the Stinger GT is like nothing anyone has ever seen from Kia before and must be driven to be fully appreciated and understood," said Saad Chehab, vice president, marketing communications, Kia Motors America. "The Stinger Experience gives people an opportunity to see and feel for themselves just how far Kia has come, and that the Stinger can hold its head high against some of the best that Germany has to offer."
The Stinger Experience tour schedule includes stops in Boston, Charlotte, Chicago, Dallas, Houston, Los Angeles, New York, Phoenix, and Washington, D.C. While there are no direct sales opportunities at the Stinger Experiences, on-site specialists can refer those interested in purchasing a Stinger to one of Kia's nearly 800 dealerships nationwide.
Designed in Frankfurt and developed on Germany's famed Nürburgring under the watchful eyes of two auto industry legends – Peter Schreyer, Kia Motors' chief design officer, and Albert Biermann, president and head of vehicle test and high-performance development – the Stinger delivers head-turning design, premium amenities and heart-pounding power at an incredibly value-packed price. Available in both rear- and all-wheel-drive, the Stinger GT trim, with its twin-turbo V6, produces 365 horsepower and pushes the sports sedan to a top speed of 167 miles per hour and from zero to 60 miles per hour in 4.7 seconds
[ii]
.
________________________________
[i]
Space is limited. Terms apply."
[ii]
Preliminary performance estimates determined by Kia for Stinger GT rear-wheel drive using Launch Control and factory-equipped with 19-inch wheels. Stinger GTs that are factory-equipped with 18-inch wheels are limited to 130 mph top speed (e.g., installation of 19-inch wheels will not increase the top speed). Actual results may vary depending on options, driving conditions, driving habits and your vehicle's condition. Verification of these results should not be attempted. Always drive safely and obey all traffic laws..