Kia Motors Ready to Showcase World-Class Automotive and Fashion Design at the 2016 Blogalicious Conference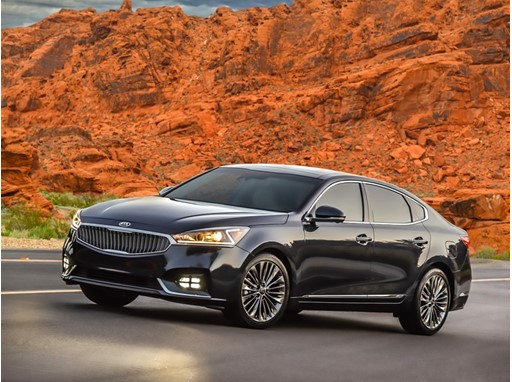 •    Following his showcase last month at Kia STYLE 360 in New York, Lars will introduce a Habotai scarf inspired by the luxurious and refined all-new 2017 Cadenza full-size sedan 
•    Kia will serve as Premium Sponsor at the annual gathering which celebrates digital diversity
IRVINE, Calif., October 31, 2016
— Furthering Kia's efforts to foster open relationships with digital influencers and provide content creation opportunities featuring the brand's world-class vehicles, Kia Motors America (KMA) is proud to serve as a premium sponsor of the upcoming
2016 Blogalicious Conference
in Atlanta. The conference attendees, which include leaders in social media who report on topics of note to multicultural female audiences around the world, will have opportunities to get behind-the-wheel of several of the latest Kia models, including the all-new 2017 Cadenza premium full-size sedan.
"There's no denying the influence of the multicultural consumer, especially women within this segment who are increasingly socially-empowered," said Kimberley Gardiner, director of marketing communications, KMA. "Relationships are key to all of our efforts and we spend a lot of time establishing authentic community connections, which is why we jumped at the opportunity to collaborate with the incredibly talented Byron Lars at Blogalicious."
As part of Kia's conference activation, Lars – who has dressed some of the world's most powerful women, including First Lady Michelle Obama and Olympic gold medalists Sanya Richards-Ross, Carmelita Jeter and Allyson Felix; and whose collections have been featured in Neiman-Marcus, Saks Fifth Avenue and Anthropologie – will display five new pieces from his 2017 Spring Collection and host a meet and greet as part of the Kia Lifestyle Hospitality Suite experience. In addition, two lucky conference attendees will each take home a piece from Lars' current collection, and each Blogalicious attendee will receive a Habotai scarf designed by Lars and inspired by the all-new Kia Cadenza.
"I'm excited about the Blogalicious collaboration with Kia," said Lars.  "Ever on the pulse of societal shifts, blogger-journalists always find creative ways to report on matters of innovation and cultural relevance, which are two absolutes for both Kia and myself. Whether a fabulous dress or a sleek and stylish new car, good design should always make a statement and inspire."
Stacey Ferguson, Blogalicious chief curator, believes the partnership is a natural fit and one that the influencer community will embrace. "Kia's presence at Blogalicious and commitment to engaging with multicultural women influencers and consumers is inspiring. The social media leaders who attend the conference are in for an exceptional introduction to the Kia brand and its lineup of world-class products, and the opportunity to chat with Byron Lars is something we are extremely excited about."