Kia Motors reveals three new models for Europe at the 2016 Geneva International Motor Show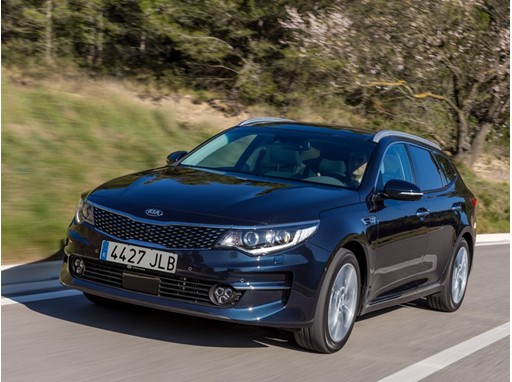 - World premiere for Optima Sportswagon, Kia's first-ever D-segment tourer
- European debut for Optima Plug-in Hybrid
- All-new Niro hybrid crossover unveiled in European specification
The all-new Kia Optima Sportswagon was today given its global public debut at the 2016 Geneva International Motor Show (86th Salon International de l'Automobile), ahead of the car going on sale across Europe from Q4 2016. The Optima Sportswagon was joined on the Kia stand by the all-new Optima Plug-in Hybrid sedan and Niro hybrid crossover, both making their European debuts following world premieres at the 2016 Chicago Auto Show in February.
Michael Cole, Chief Operating Officer, Kia Motors Europe, commented: "These three new models will bring Kia into new segments for the first time, and help drive the brand's growth in Europe for years to come.
"The SPORTSPACE concept from 2015 signalled a clear direction for the next generation Optima, and the Sportswagon adds an extra level of style and practicality to the well-received sedan. We decided to show our first-ever D-segment tourer together with our first-ever plug-in hybrid in Geneva to demonstrate our commitment to this hugely important sector, aimed at attracting new private and corporate buyers to the brand.
"The Kia Niro will also broaden our appeal to European customers, offering a compelling blend of crossover practicality with the cool, modern styling for which Kia is famous, and an efficient new hybrid powertrain to keep running costs down. The Niro fills a gap in the market for a crossover with low hybrid emissions, and will enable us to attract a new type of car buyer. Hybrid sales have more than doubled in Europe over the last five years, and are forecast to account for approximately 700,000 sales in Europe by 2020.
"The Niro and Optima Plug-in Hybrid will also help us meet our 2020 global target to improve average fleet fuel efficiency by 25% over 2014 levels."
Download the press release for full text.