Kia Optima And Kia Sportage Ranked Top 10 Most Awarded Vehicles Of 2017 By Kelley Blue Book's KBB.com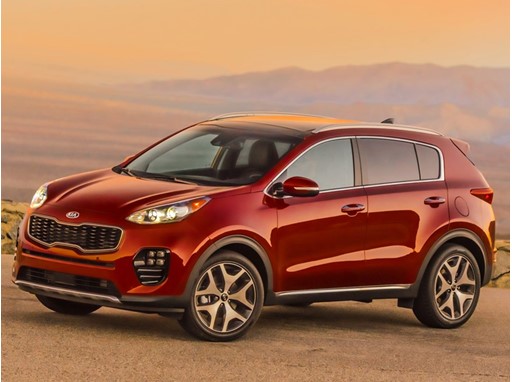 Kia Motors Earns Top 10 Most Awarded Brands of 2017 Distinction!
Best-selling Kia Optima is a stylish and sporty midsize sedan along with the Optima Hybrid and Plug-in Hybrid
Kia Sportage compact SUV loved for style, practicality and all-wheel drive
Kia Motors America (KMA) was honored when two of its popular models – the 2017 Kia Optima midsize sedan and 2017 Kia Sportage SUV – were named among the top 10 Most Awarded Cars of 2017 by Kelley Blue Book's KBB.com, a trusted source for consumers in the automotive space.  The list identifies the 10 vehicles Kelley Blue Book has recognized the most often this year.  In addition, Kia Motors earned its place on KBB.com's list of the 10 Most Awarded Brands of 2017.
 "Kia is known for superior design, quality engineering and intuitive technology.  Kia continues to rack up the recognition from the auto industry," said Orth Hedrick, vice president, Product Planning, Kia Motors America.  "This latest honor from Kelley Blue Book reconfirms the Optima and Sportage as outstanding offerings in their segments and acknowledges Kia's world-class vehicle line-up."
Over the course of this year, the Kia Optima was named one of Kelley Blue Book's 10 Best Sedans Under $25,000, while also earning a place on the Best Family Sedans list.  The Optima Hybrid and Plug-in Hybrid were among the Best Hybrids Under $40,000.  During that same period, the Kia Sportage grabbed Small SUV Best Buy honors as well as claiming spots on Kelley Blue Book's 12 Best Family Cars and 10 Best SUVs Under $25,000 lists.
"The fact that Kia is on our prestigious list of the 10 Most Awarded brands and two Kia models made our equally prestigious 10 Most Awarded Cars list demonstrates quite clearly that the Kia brand belongs in the top echelon of carmakers competing in the North American market," said Jack R. Nerad, executive editorial director for Kelley Blue Book's KBB.com. "Kia continues to excel in offering cars and SUVs with a high level of both quality and value."