Kia records best-ever Q3 European Sales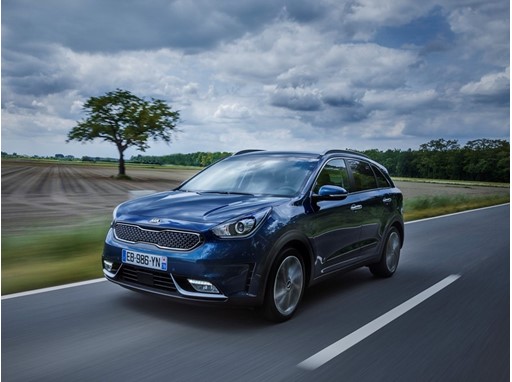 -  +14.4% year-to-date sales growth, overall market +7.7% (EU and EFTA)
-   Kia's European market share grows to 2.9%, from 2.7%
-   Early sales success for new Niro and Optima models
Kia Motors has recorded its best-ever Q3 sales in Europe, according to data released today by the European Automobile Manufacturers' Association (ACEA).*
To the end of September, Kia's European sales have grown to 337,595 units (EU and EFTA region). This represents sales growth of +14.4% compared to the same nine-month period in 2015, during which Kia registered 295,140 vehicles. The Korean brand's double-digit growth is outpacing the rest of the European market, which has expanded by 7.7% year-on-year in 2016.
Sales growth this year has raised Kia's market share to 2.9%, up from 2.7% in 2015.
Michael Cole, Chief Operating Officer of Kia Motors Europe, commented: "In 2016 we have taken Kia into new market segments while strengthening our position in others. Each new model is contributing to increased sales and growing our share of the European market. We revised our annual sales growth forecast earlier this year from nine to 12 per cent for the full year, and Kia remains on course to achieve a three per cent market share in the medium term."
Sales of the new Sportage are stronger than ever, with 110,358 sold so far this year across Europe (+35.7% year-on-year). The Sportage has proved so successful that sales so far this year have already exceeded those of the whole of 2015, the model's best year for sales yet, when Kia sold 105,317 units across Europe.
In addition to the Sportage, Kia's latest new model – the Niro hybrid crossover – is proving an early sales success. Since Niro customer deliveries began in the summer, nearly 5,000 vehicles have been delivered to European buyers up to mid-October. Orders have been placed for an additional 15,000 vehicles, due to be delivered to customers by the end of this year. The Niro offers buyers the practicality and curbside appeal of a spacious crossover, together with the high fuel efficiency of an advanced hybrid powertrain and CO2 emissions as low as 88 g/km.
The Kia Optima range was expanded this summer with new Sportswagon, Plug-in Hybrid and high-performance GT derivatives, with the new models contributing to a 180.5% year-on-year sales increase compared to Optima sales in the same period in 2015. 6,193 units have been sold so far in 2016, with the new Sportswagon accounting for almost two-thirds (63.9%) of all Optima sales in September, the first full month the derivative has been on sale. The new additions to the Optima range are expanding Kia's sales in the D-segment, particularly to corporate buyers.