Kia Soul Named To List Of Best Family Cars Of 2017 By Parents Magazine And Edmunds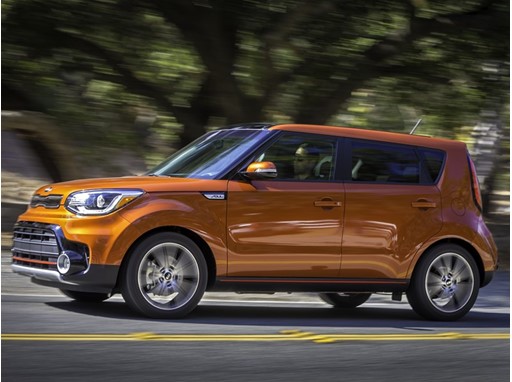 2017 Kia Soul Recognized as Best Budget Vehicle
Kia's iconic urban runabout a top pick for value, safety and family-friendly features
Soul outshines the competition with impressive cargo capacity, a six-speaker audio system and Sirius XM satellite radio and Bluetooth® connectivity
The 2017 Soul has been awarded a spot among the 10 Best Family Cars of 2017 by Parents magazine and Edmunds. The parenting and car experts tested hundreds of vehicles, selecting winners based on value, performance, safety and family-friendly features.  
"We are thrilled to receive this award from Parents magazine and Edmunds in recognition of the Soul as a top family car," said Orth Hedrick, vice president, product planning, KMA. "Kia is committed to offering tremendous quality, value and user-friendly technology across its entire vehicle lineup, and this latest accolade is a testament to those efforts."
Parents magazine and leading car shopping and information network Edmunds have partnered for 10 consecutive years to share the awards, which serve as a reliable source for families interested in purchasing a new car. This year's winning vehicles are equipped with features that support the needs of both parents and children, and suit a variety of lifestyles.
"The Kia Soul offers more than just unique styling at a reasonable price," said Ed Hellwig, Edmunds senior editor. "It's also a practical hatchback that packs plenty of useful features into a surprisingly spacious cabin."
The popular 2017 Kia Soul is available in three trim levels, including Base with manual or automatic 6-speed transmission, Soul Plus with a 6-speed automatic and the new 201-horsepower turbocharged Exclaim. Prices start at $16,100. With options for desirable features such as premium touch points, an 8-inch scrolling capacitive touch screen, LED mood/music lighting and a panoramic sunroof, the Soul continues to provide value to loyal fans of the funky people mover.