Soul And Cadenza Named Best Cars For Families By U.S. News & World Report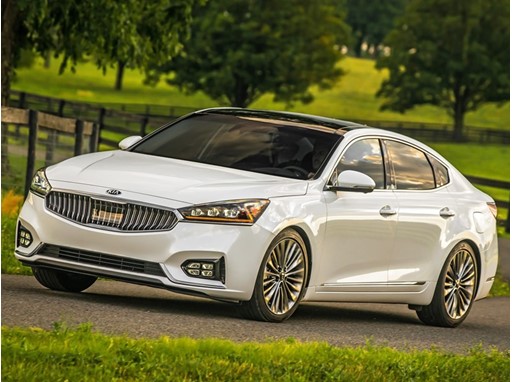 Soul wins for second year in a row
Cadenza wows with its accommodations for busy families
The 2017 Soul and Cadenza have received 2017 Best Cars for Families awards from U.S. News & World Report. Vehicles were judged on their safety, seating and cargo volume, reliability and the availability of family-friendly features. U.S. News & World Report selected the Soul from 20 competitors in the Compact Cars category while the Cadenza was chosen from a field of 11 competitor vehicles in the Large Car category.
"We're thrilled to receive these great awards," said Orth Hedrick, vice president, product planning KMA, "because they speak to the effort we put into creating vehicles that families will love. It's part of Kia's global commitment to offer attractive, reliable and dynamic vehicles with tremendous value. Being awarded Best Cars for Families by U.S. News & World Report is testimony to those efforts and we couldn't be more proud."
The Kia Soul was noted for outstanding ergonomics and tech features that make it a great choice for families. "The ride height is neither too low nor too high, making it easy for both little kids and grandparents with limited mobility to get in," said U.S News & World Report Autos managing editor Jamie Page Deaton. "Parents of teen drivers can get some peace of mind with the Soul's UVO system, while Apple CarPlay™ and Android Auto™ keep families connected with limited distraction on the road. Plus, its styling makes it a real standout in the school pickup lane."
U.S. News & World Report similarly praised the Cadenza. "The same features that make the Kia Cadenza luxurious for adults make it a great choice for families," said Page Deaton. "Rear sunshades keep backseat passengers cool so they can ride or nap in peace. UVO teen-driver controls make it easier to hand the keys over to new drivers, and Apple CarPlay™ and Android Auto™ make it easier to access common smartphone functions without having to learn a new operating system."
The hip and popular 2017 Kia Soul is available in three trim levels, including the new 201-horsepower turbocharged Exclaim, and as a battery electric version, the Soul EV. Prices range from $16,100 to $35,950. Cadenza is all new for 2017 and is winning accolades for its elegant design and luxurious amenities. Offered in three trims, Cadenza prices range from $31,990 to $44,390.