Hybrid future planned for next-generation Kia Optima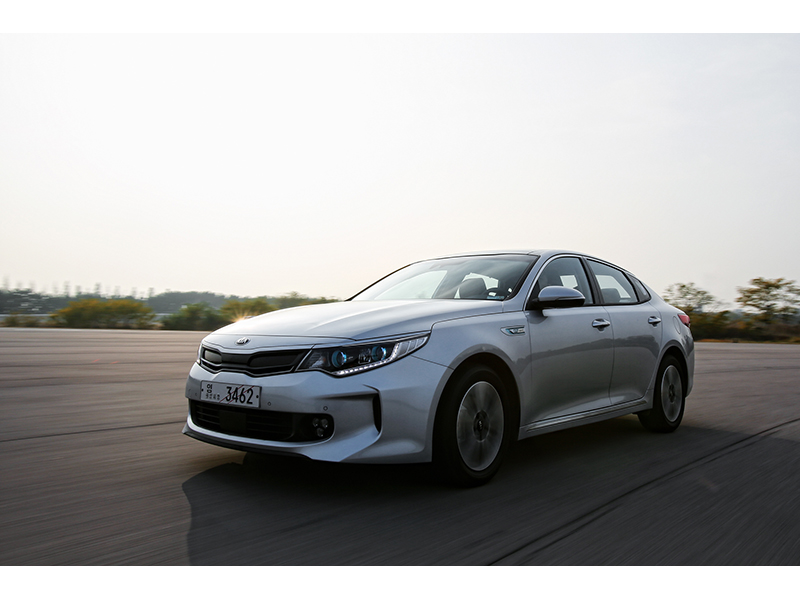 Kia Motors has today revealed details of a range of advanced new powertrains planned for the all-new Optima, as part of the company's ongoing commitment to broaden its global range of low-emission vehicles.

Innovative new hybrid powertrains will be a key feature of Kia's new D-segment sedan, which will offer both hybrid-electric and plug-in hybrid-electric power within the next 12 months.

A new addition to the Kia model line-up, the Optima Plug-in Hybrid (PHEV) will be Kia's first plug-in hybrid for global markets when it goes on sale in the second half of 2016, offering increased battery capacity and pure electric range. Meanwhile, the new Optima Hybrid (HEV) will offer buyers substantial improvements over the existing Optima Hybrid, with a larger battery pack, more powerful electric motor and revised transmission. These changes are expected to contribute to a 10% improvement in fuel economy over earlier versions of the Optima Hybrid.

The Optima HEV is expected to go on sale across the majority of Kia's global markets in the first half of 2016.